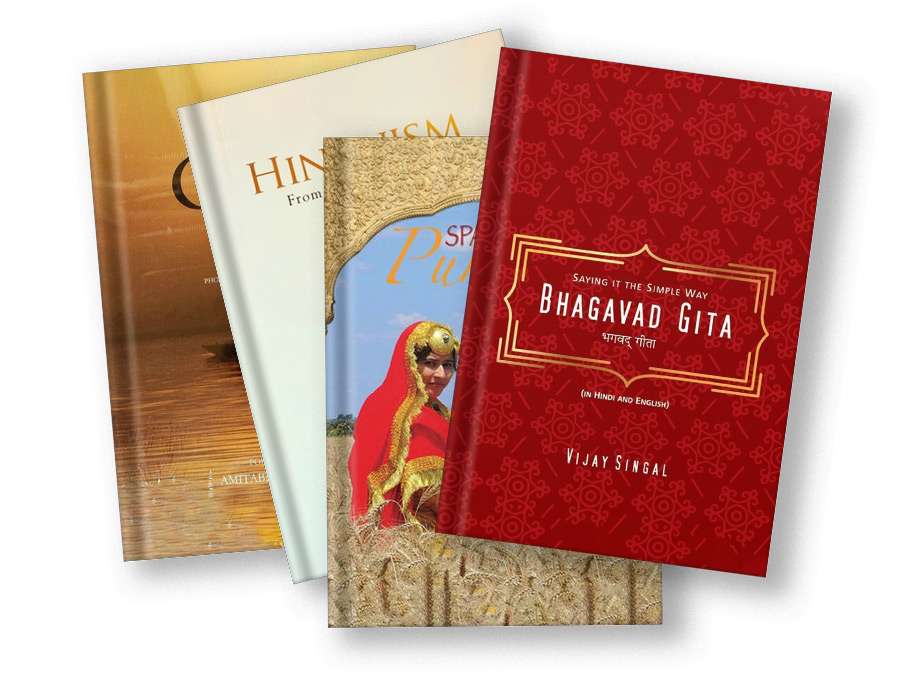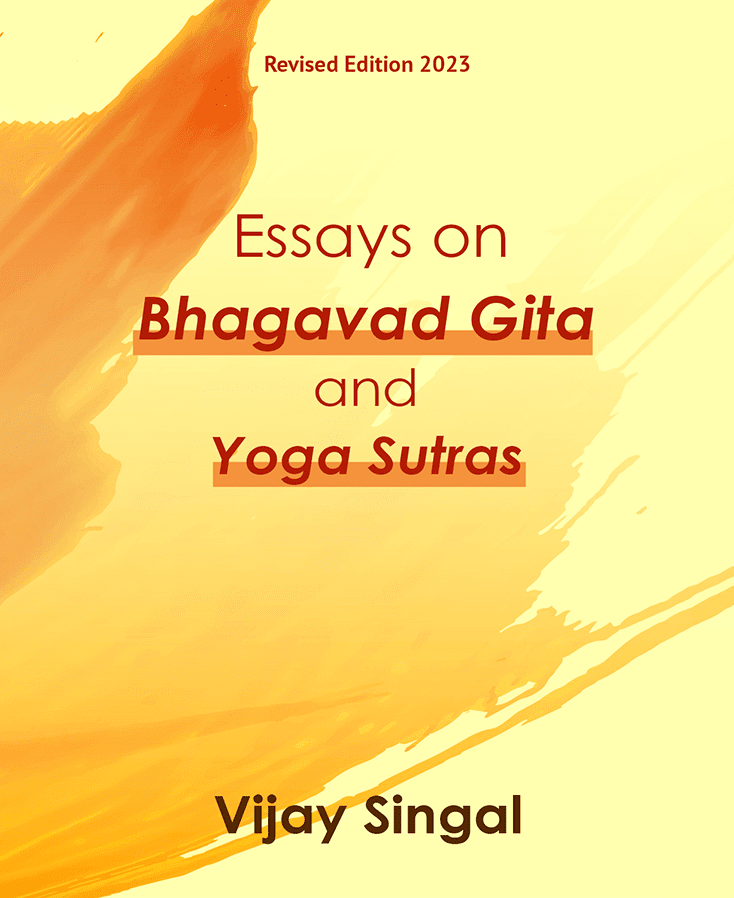 Essays on Bhagavad Gita and Yoga Sutras 
Published in 2021 on Amazon Kndle
This book is a compilation of various articles written by Vijay Singal and published, from time to time, by a leading newspaper of India. These articles have covered a wide spectrum of subjects ;  and have brought out, in simple and straightforward words, the essence of the teachings of Bhagavad Gita and the Patanjali's Yoga Sutras. Hope a common reader would find this book helpful in understanding the real meaning and purpose of these two great scriptures of the ancient times.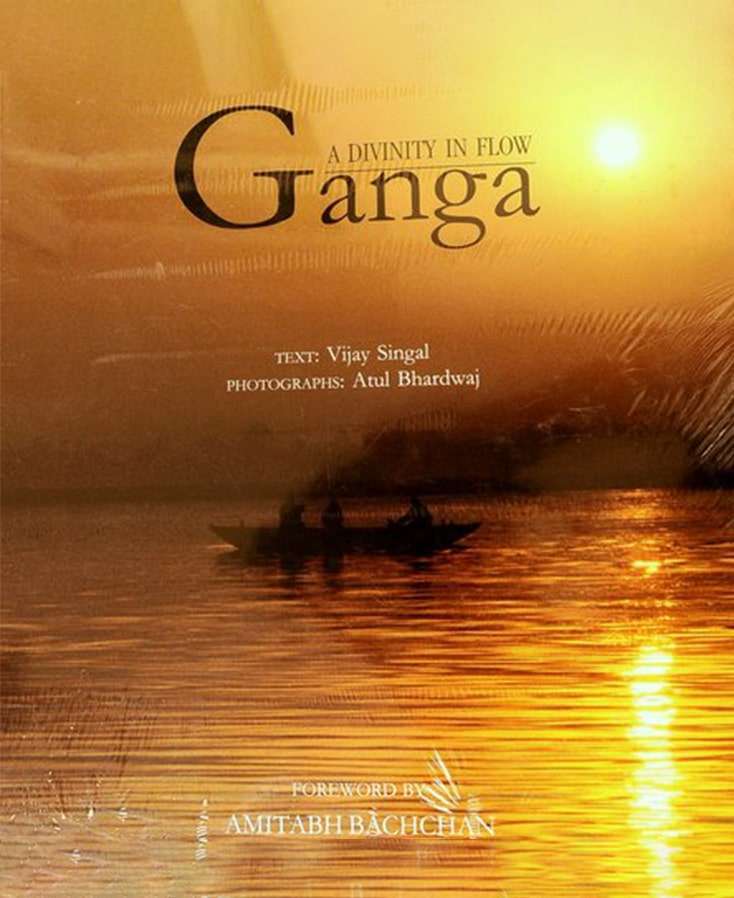 A Divinity in Flow – Ganga 
Published in 2008 by Vision India Publications
Text by : Vijay Singal | Photographs : Atul Bhardwaj | Foreword by : Amitabh Bachchan | Released by : Aamir Khan
'While this book through its vibrant photographs and exhilarating encounters in an outstanding journey along the river, it is also a humble invitation to the people of India to care for and protect this divine legacy'  – Amitabh Bachchan.
This book is the result of three years of extensive travel along the 2510 kms. long river-right from the Gangotri glacier (the source of the river) down to the Ganga Sagar, where it merges into the Bay of Bengal. Its uniqueness lies in its approach to the subject. It does not focus only on the popular destinations such as Rishikesh, Haridwar and Varanasi. Instead, more than 300 pictures portray the daily life of millions of people living around this river, as it grows from gentle streams, flows through the planes of north India and is consumed through the vast delta of the Sunderbans.
'The book presents an interesting combination of mythology, art, culture, spirituality and
history related to the mighty river' – The Indian Expres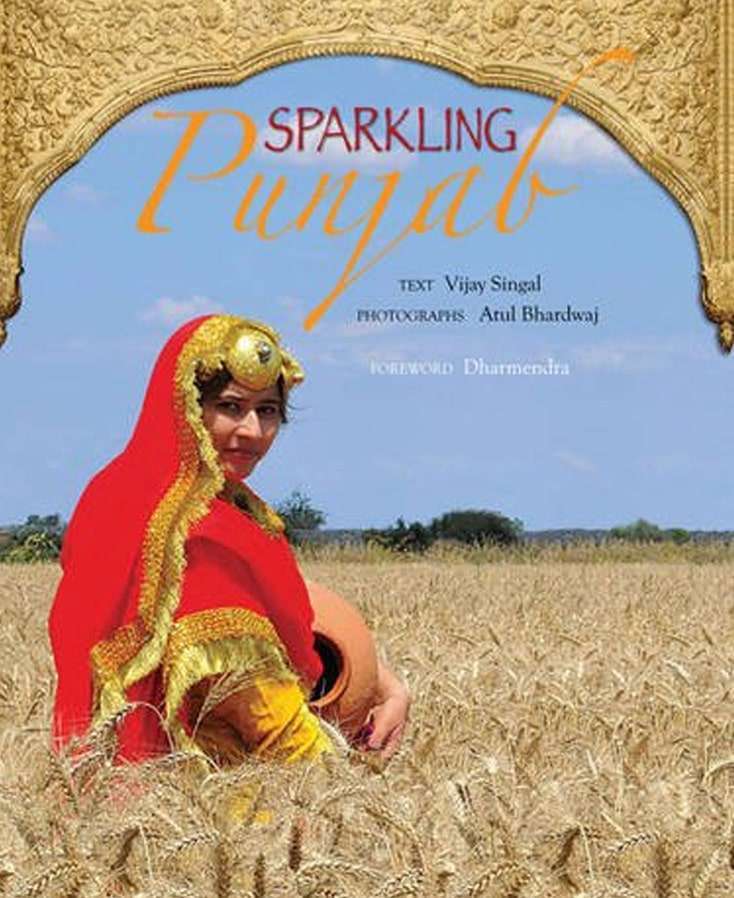 Published by Vision India Publications in 2011
Text by : Vijay Singal | Photographs : Atul Bhardwaj | Introduction by : Gulzar | Foreword by : Dharmendra
This book is a pilgrimage through the length and breadth of the sacred land called Punjab which has been blessed from time to time by rishi-munis, the great gurus and other religious teachers.
The book has explored different aspects such as social conditions, religious beliefs and economic progress of this blessed land. Uniqueness of a beautiful culture has been brought out nicely in simple words and through marvelous pictures. This book has described so succinctly the sweetness of melodious songs, simplicity of music and energy of irresistible dances of Punjab. It has succeeded in capturing alive the vigor, vitality and vivacity of a common Punjabi.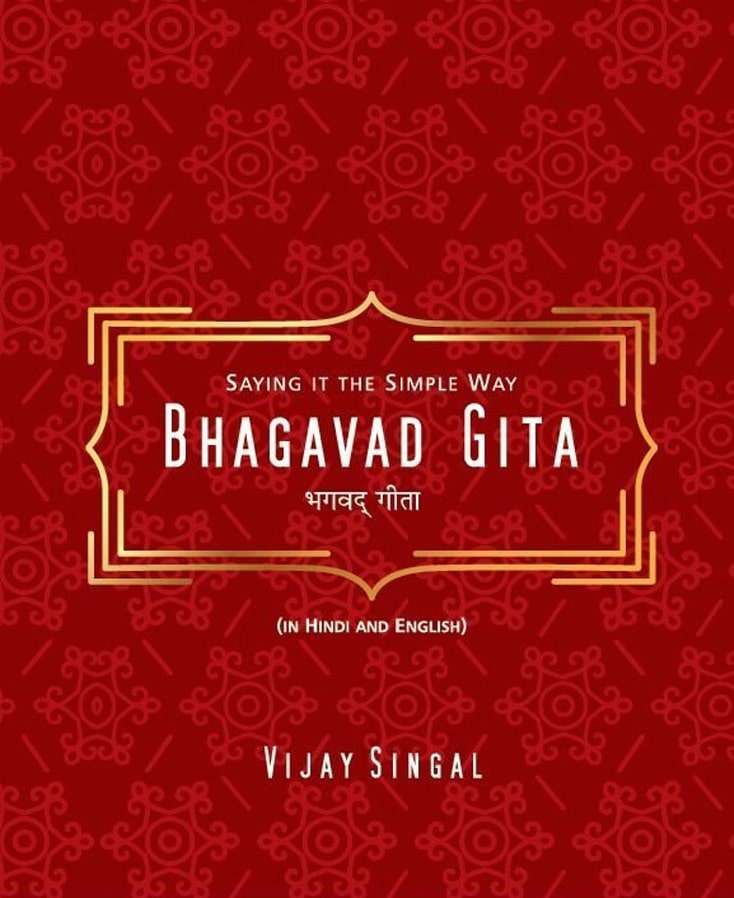 Bhagavad Gita – Saying it the Simple Way 
Published by Vision India in 2018
Text by : Vijay Singal |   Launched by : Akshay Kumar
Numerous commentaries have been written on Bhagavad Gita by men of eminence, from time to time. Each and every word of this sacred scripture of Hindus has been analysed, Interpreted and re-interpreted. It has variously been described as a religious classic, a philosophical treatise ; or a compendium of practical wisdom.
Various authors have given their own interpretations and illustrations, as per their own world view and understanding. My purpose in writing this book is not to create another work of academic excellence but to make available to every common reader a translation of each shloka of Gita in simple, straight forward and easy to understand language (both Hindi and English). While doing so, every care has been taken to not compromise, in any manner, with the exact meaning and real intent of the couplets.
I am personally convinced that the translation of the shlokas has been done in such a manner that no further commentary or explanation of individual shlokas ; or the text as a whole would be required.
To reach out to more and more people, I have regularly been putting these shlokas on my twitter handle @vijaysingal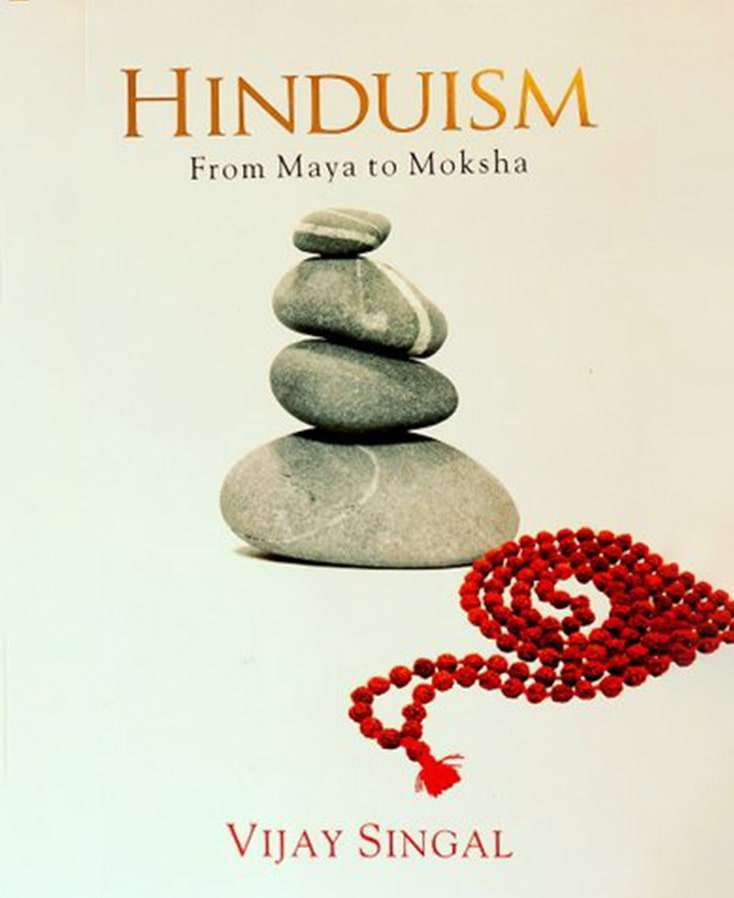 Hinduism: From Maya to Moksha
Published in 2013 by Vision India Publications
This book is no ordinary work on Hinduism. It, In fact. is an academic study, done in a dispassionate and comprehensive manner, of an inclusive way of life, which has evolved along-with the evolution of mankind. It brings, to the doorstep of a common reader, the travails of the history, creative genius behind mythology, essence of philosophy, various means of spiritual attainment and utility or otherwise of practices of this most misunderstood and maligned religion.
Both the strengths and weaknesses of this religion of eternity, Sanatan Dharma, have been flagged emphatically. Misplaced perception of multiplicity of gods has been demolished, with great conviction. 
This book has highlighted the fact that Hinduism, though religion of antiquity, is not only equally relevant today, but is also fully equipped to face the challenges of future. Such a perspective can instill bonding, pride and confidence in adherents of this great stream of liberal thought. It can also help others in acquiring an appropriate understanding of this great tradition of universal brotherhood.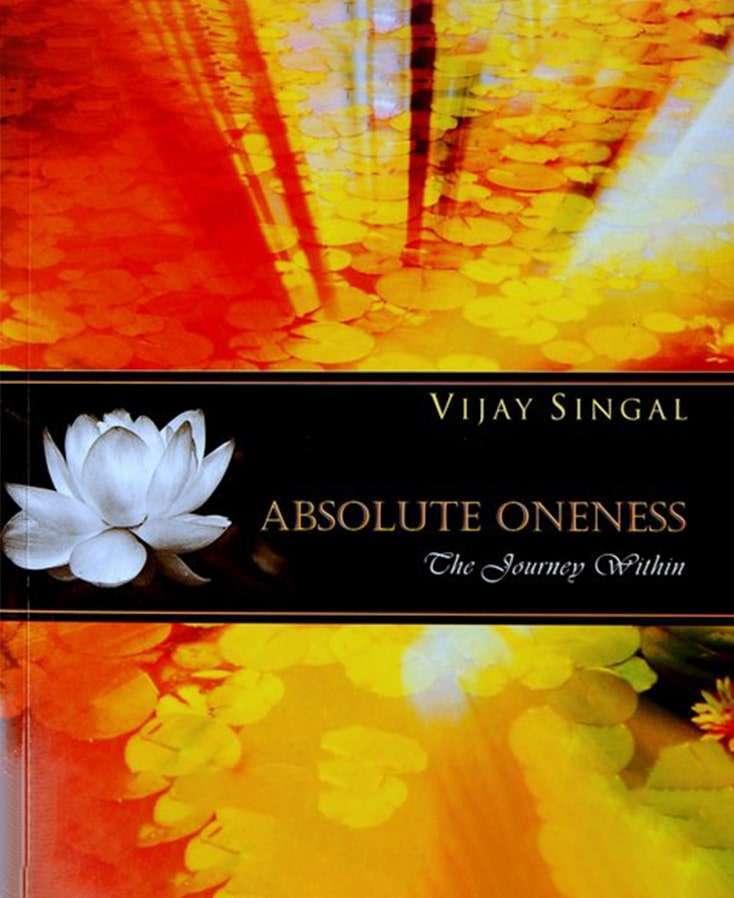 Absolute Oneness – The Journey Within
First published by wisdom tree in 2011
This book explains, in a simple and elegant manner, how any human being can attain a state of oneness with the Divine. Written in a beautiful and poetic format, it takes one through different stages of spiritual transformation ; where the ultimate goal is to experience the merger of the self with the ocean of Consciousness.
A powerful message couched in words that  touch one's soul, this is a book for seekers of all ages.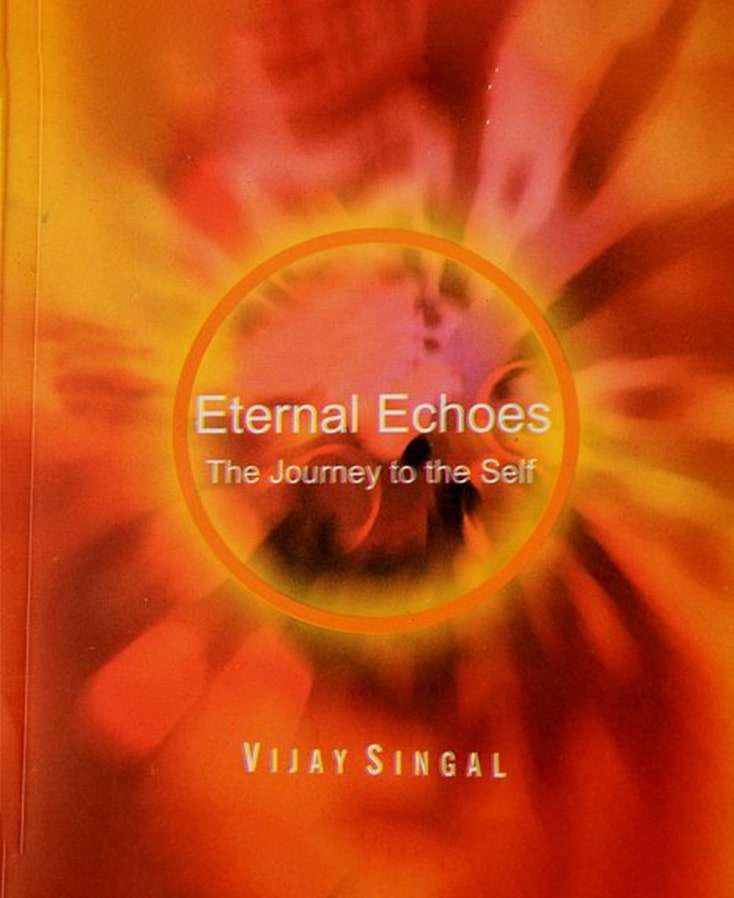 Eternal Echoes : The Journey to the Self
First published by wisdom tree in 2005
Eternal Echoes is reflective of man's journey on his eternal quest – to know and experience the Supreme Power. These simple and yet powerful meditative thoughts touch our inner being and take us a step closer towards ourselves.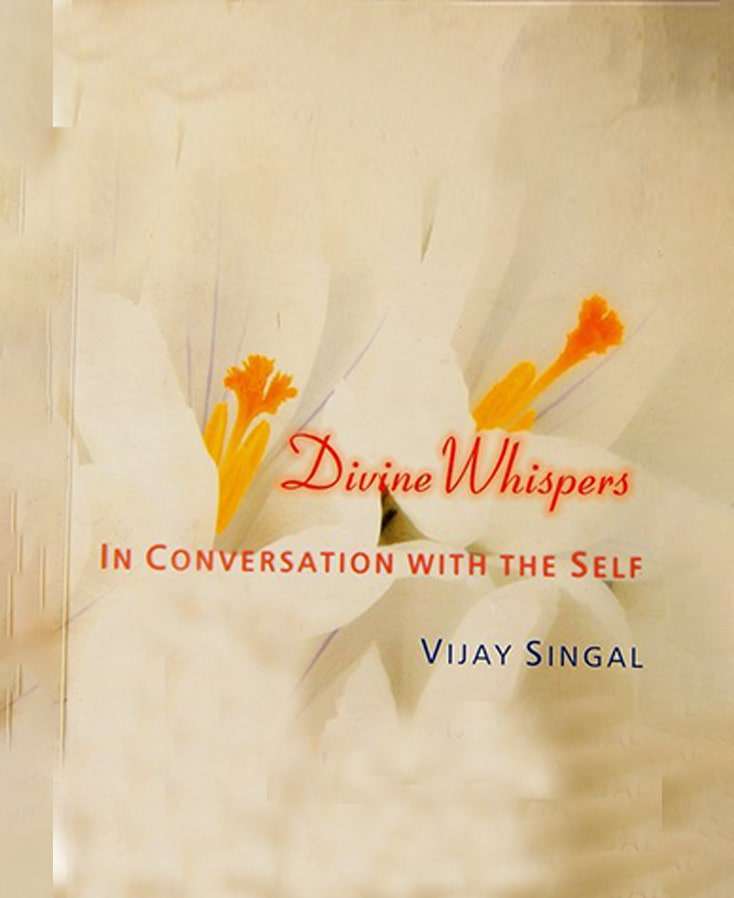 Divine Whispers – In Conversation with the Self
First published by wisdom tree in 2007
This book is a soulful prayer to the Creator. It helps us not only to realise the blessings that have been showered on us ; but also exposes us to our weaknesses, thereby bringing us closer to ourselves. The author charters the unfamiliar territory with amazing simplicity and uniqueness.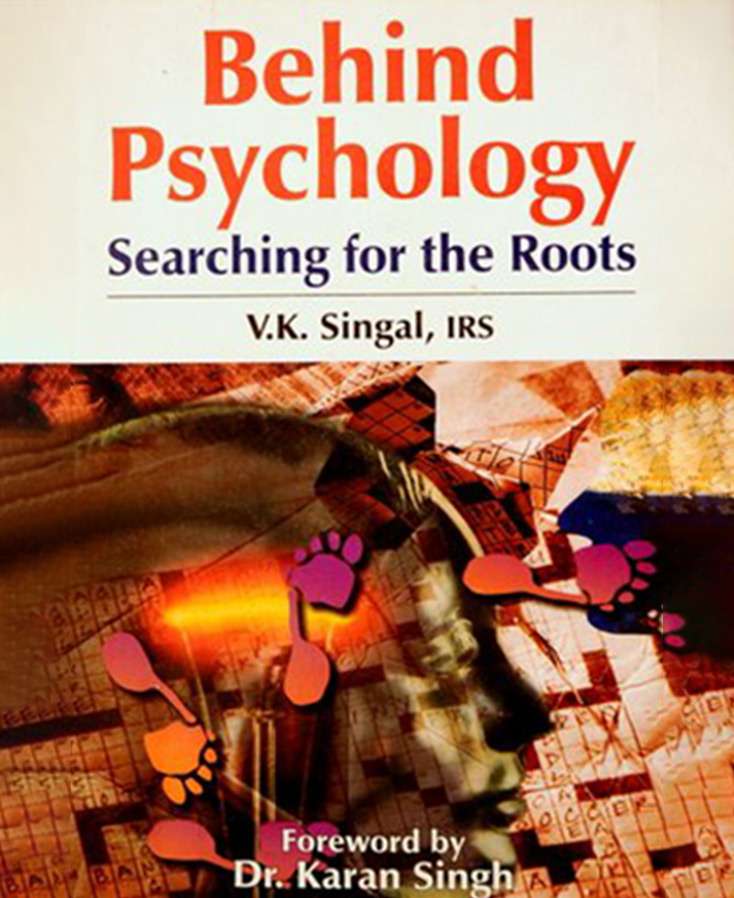 Behind Psychology – Searching for the Roots
First published by Manas Publications in the year 2002 | Forward by Dr. Karan Singh
This book represents a rare confluence of ancient philosophy, deep rooted human psychology and various other aspects of human behavior.
The relationship of soul, mind and the body and also of the conscious mind with the sub-conscious mind have been examined scientifically. The concepts of Self, ego, arrogance and
pride etc. have been studied in a very logical manner.
A chapter has separately been devoted to the web of human relationships. In the end, an attempt has been made to answer some of the frequently asked questions on the various topics related to metaphysics.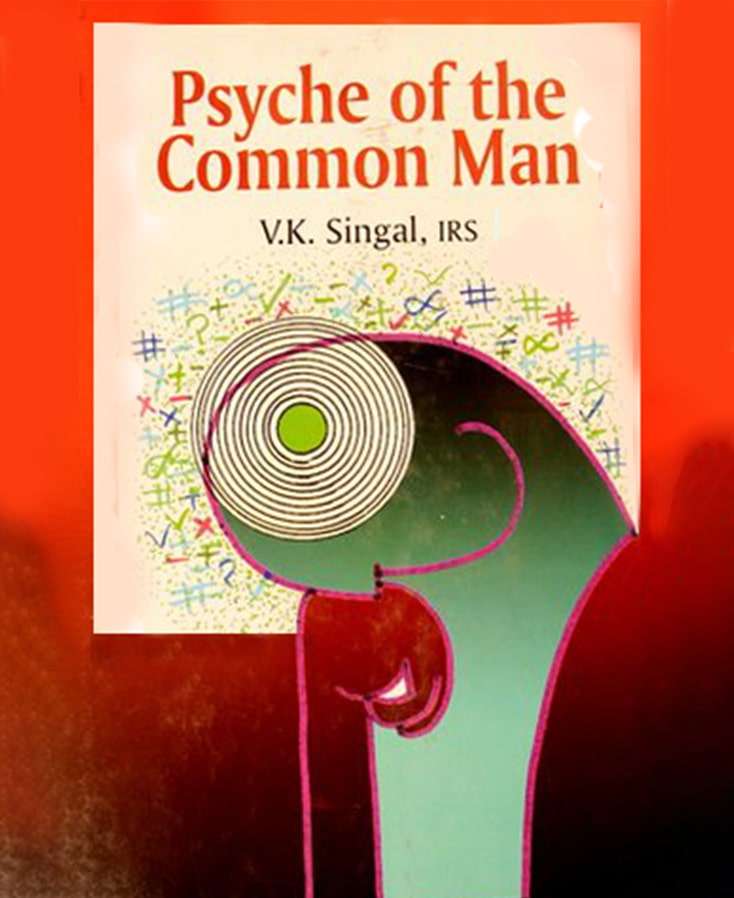 First published by Manas Publications in 2004
The author, in this book, has recapitulated some of his random thoughts on various subjects and has expressed them with brevity and precision. Powerful messages have, thus, been delivered in very simple words. For example :
Never be God fearing. Try, instead, to be God friendly.
Mega ego suffers mega miseries.
"Pray to God not for the things that are made by man, but for the qualities that make a man.
I feel envious only of those, who do not envy anyone.
Logic is the mother of all sciences.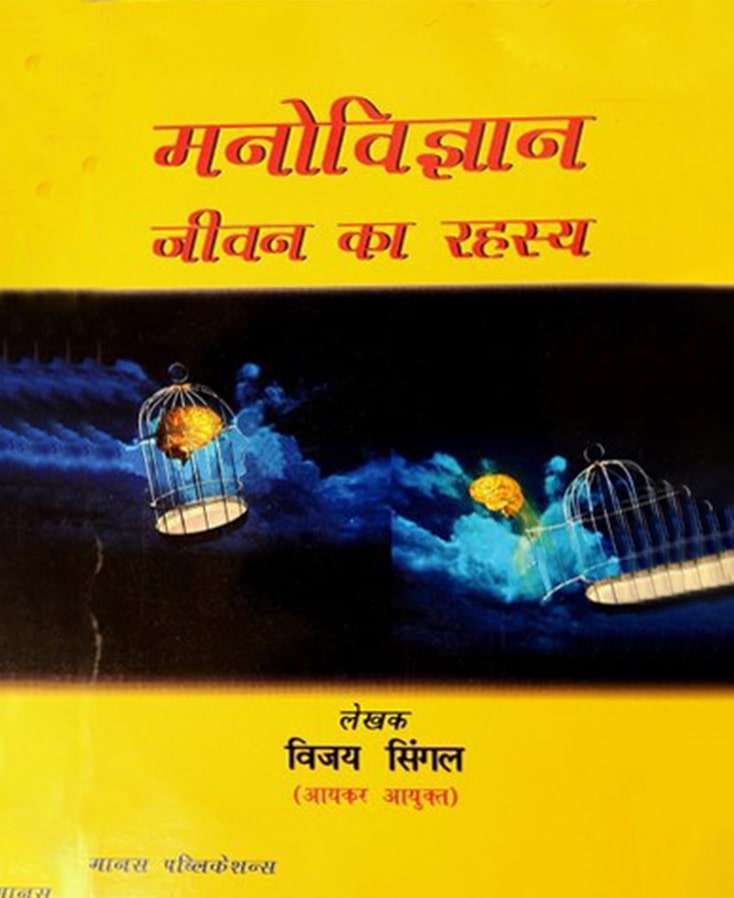 Manovigyan : Jeevan Ka Rahasaya
First published by Manas Publications in 2005
This book is based on the Hindi translation of the earlier two books of the author namely 'Behind Psychology : Searching for the Roots' and 'Psyche of the Common Man'
It has also examined various philosophical, psychological and metaphysical aspects of life in a very logical manner ; and has reached some very easy to understand conclusions.